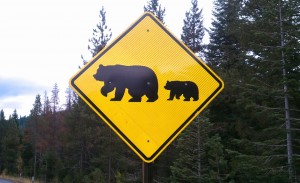 Are you ready for Vacation Home Ownership? Seldom is owning a 2nd home or vacation home the care-free get-away of your dreams. There are many aspects of owning a home in a location other than where you primarily reside that require ongoing care and maintenance. Things such as safeguarding against theft, vandalism, mechanical failure and more are a must to prevent headaches and burdensome issues when you should be enjoying your vacation home.
Mountain Living can often mean encountering issues one typically wouldn't deal with in a suburban residential area. Bears, Rodents, Freezing Pipes, Heavy winter Storms and other harsh weather conditions are just a few specific issues homeowners in Lake Tahoe deal with on a regular basis throughout the year.
Preparing your property for being empty over an extended period of time can mean some or all of the following:
Securing the property while you are away.
Anticipating heavy snow loads.
Acquire Firewood or other heating fuel.Acquire Firewood or other heating fuel.
Generators are a convenience during extended power outages.
Spa & Hot Tub service and maintenance.
Scheduled Maintenance to safeguard against problems down the road.
Exterior- Staining/Painting of decks, railings, siding and trim.
Grounds- Clearing debris caused by trees and shrubs.
Defensible Space- Maintain perimeter around house for fire safety.
Interior- Plumbing Heating and Electrical systems.
Other- Insect and Rodent eradication.
There are companies located in North Lake Tahoe and Truckee to assist absentee owners in management, maintenance and even rental of their vacation homes.