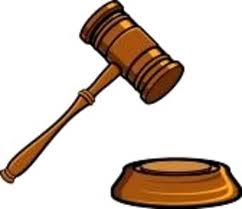 In 1990, Auction.com was developed to offer its expertise in foreclosed residential and commercial properties. Their proficiency has created assets for the average home seeker and investors. Auction.com is worldwide, so regardless if you are looking for a perfect home or commercial/ investment property, it is favorable to understand how they work. It is pretty basic to understand the benefits of an auction.
 Currently, Auction.com provides REO Auctions, short sales, Luxury Auctions and Foreclosure 3rd party Sales, Commercial and Note Auctions, Builder and New Construction Auctions, Note Auctions and Land Auctions. Auctions are held online and at live locations.
 To be able to use Auction.com, the first thing you must do is to register. Century 21 Lake Tahoe is able to do this for you. We simply need your full name, email address and telephone number. After we are able to put you into the system, all you need to do is check your email and accept. After you have accepted, you may bid in the auction. This is a great way to find and purchase distressed properties in the South and North lake Tahoe real estate market.
 One of the benefits of working with Century 21 Lake Tahoe is that Kelly Smith (founder/owner of Century 21 Lake Tahoe) has been working with the auction process for many years. He has insight and information that many agents and individuals simply do not know based on his experience with the business.
Kelly Smith, Century 21 is currently in auction.
This home in located in the Tahoe Keys, South Lake Tahoe, CA.
The auction begins 10-20-2012 and ends 10-23-2012.
If you have any interest in using Auction.com, we can walk you through the process and have you up and bidding immediately. Call sooner than later, as the auction has started and ends soon.
The home is in a great neighborhood in South Lake Tahoe. It is in the Keys, which if you are not familiar with SLT, is am area well sought out.  The 3 bedrooms and 3 ½ bath is great for a family with the local schools right in the area.
Kelly Smith, Century 21 has extensive experience with the auction process. If you have any questions please call sooner than later, as the auction starts and ends soon.
Please contact my team for your lake tahoe real estate property and to learn more about buying and selling your home with Century 21. Kelly Smith / 530-546-8224 / kel@ltol.com